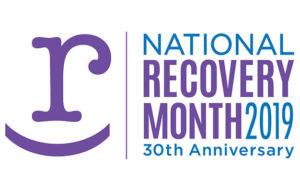 Millions of Americans are building a life in recovery. Inspire a million more.
Recovery is possible, and that is something to celebrate. Show people facing mental and substance use disorders that hope, help, and support are available.
You can help, by sharing and airing these uplifting PSAs.
Two PSAs show that together, we are stronger. Post Your Recovery delivers words of encouragement from the recovery community, while Building Recovery shows how support can empower those living in recovery as well as individuals seeking help to achieve their recovery goals. Help spread this message of collective strength, please share both PSAs!
Get Recovery Month Television and Radio Public Service Announcements Here